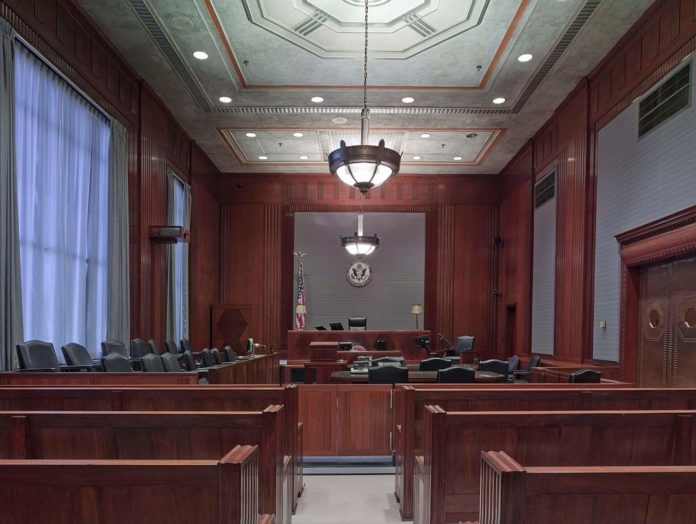 Whether your aspirations for the future are to contribute to society by promoting justice or merely to pursue a noble profession, a law degree may be the best choice for you. Once you graduate with a law degree, you can land some of the most competitive jobs. The long study hours and dedication towards earning a degree will be rewarded in the world of financial stability.
The United States is the ideal location for law students worldwide, whose lifelong ambition is to practice law in the land of opportunity. Given that you are determined to begin your college experience as a law student in the US, in this guide, we explain how you, as a foreign student, can become part of the global top 20 universities. Furthermore, we describe how law schools operate in the country, the types of law degrees, and the ever-lasting privileges of obtaining one in the US.
Here is a list of some of the most prestigious law schools in the US:
Harvard University
Yale University
Stanford University
Columbia University
New York University (NYU)
The University of California, Berkeley (UCB)
University of Chicago
University of Toronto
1. Harvard University
Harvard Law School has the most number of courses and programs than any law school in the country. Although it may be an appealing characteristic, it can also be quite intimidating to the applicants. Harvard teaching methods rely on the close relationship between students and their peers, as well as their connection to professors and/or mentors.
Harvard law school offers these degree programs:
J.D. Program (Juris Doctor)
J.D. is a three-year program, where initially students attend classes with fundamentals in Law – based on the students' interests and preferences, they will be able to select between a few advanced classes.
LL.M. Program (Master of Laws)
This program is designed for students who have a history working in any legal field, and have experience working as lawyers, judges, or diplomats. They will be able to deepen their understanding of the law and legal theory.
S.J.D. Program (Doctor of Juridical Science)
Graduates with the title Doctor of Juridical Science are qualified to teach in the field of law. This program is considered to be the most advanced, due to the involvement in independent study, research, and writing. About 60 Harvard S.J.D Graduates have secured teaching jobs in some of the most reputable law schools in the US or their home countries.
2. Yale University
Yale Law School is among the first top-tier law schools in the country, and it has produced many well-known graduates who are part of the government history of the US. As such, worth mentioning are two U.S. Presidents (Gerald Ford and Bill Clinton). Yale Law School is known for not grading students at all during the first term, and later in the studies, students are assessed with low, pass, honors, credit, or failure.
The most popular program degree in Yale Law School is the Juris Doctor Degree (JD). Other available degrees are Master of Laws Program (LLM), Doctor of the Science of Laws (JSD), Master of Studies in Law (MSL), and Ph.D. in Law.
You need to submit evidence of an excellent undergraduate academic record, along with LSAT scores, to get admitted to Yale Law School. However, in 2019-2020, they began accepting GRE scores as well.
3. Stanford University
As an Ivy League School, Stanford University is located in the USA's largest wine-growing region, California. The low student-faculty ratio has proven to be very effective on the students' achievement, considering the easy access students have to professors who are leaders in the field. Students who have obtained a law degree in countries outside of the United States are eligible to apply for the Master of Laws numerous programs.
Here are the areas of specialization you can undertake at Stanford Law School:
Master of Laws in Corporate Governance & Practice
Unless a student has a previous law degree earned outside the US, an exception to qualify for this program is the option of two years of previous professional legal experience. Accounting, Corporations, Finance, and Tax are some of the focus areas that the students graduating from this program will employ in their future endeavors.
Master of Laws in Environmental Law & Policy
Students who are passionate about the environment and wish to get involved in the issue at hand should enroll in this program for their law studies. Environmental Law focuses on topics relevant to pollution, climate change, the protection of living species and their surroundings, and other global concerns.
Master of Laws in International Economic Law, Business & Policy
Corporate law and corporate finance are this program's major areas of focus, with additional courses in the stages of business life. Students are required to undergo the full academic year (nine-month), without leaving Stanford. A minimum of 35 credit units is expected from students, with the option of taking courses outside the Law School for extra credit (9 units of credit).
Master of Laws in Law, Science & Technology
The name of the program describes precisely what should be expected from this program. Students enrolled in this program are taught about the importance of current developments in technology, science, and law, separately and combined. Smaller divisions of this area of expertise are cybersecurity, biotechnology, worldwide information economy as well as high technology start-up firms.
4. Columbia University
Located in the "Big Apple", one of the biggest cities of commerce, law, and culture, Columbia University is home to more than 28,000 students from different nationalities. Columbia Law School will provide you with invaluable experience since you will be able to learn through hands-on courses and train under world-renowned academic staff. Participation in clinics as well as certain court programs is a great method for students to experience the real-life industry of legal studies.
The admission criteria shows that candidates should have completed their previous studies in the field of law, and already own a law degree, before applying to Columbia Law School. This program is designed for individuals who have some experience in the field of law, as a way of professional growth.
Columbia Law School offers the following general programs:
LL.M. Program (Master of Laws)
The LL.M. degree in Columbia Law School gives students plenty of course options to choose from. There are more than 300 enrollments in the LL.M. Program every year, each of them with a different background in law. Unless you own a Juris Doctor degree, you must take a course in the fundamentals of law and the legal system in America. The office of advisers at Columbia Law School works closely with students to ensure they fully benefit from the law school experience.
Executive LL.M. in Global Business Law
Lawyers who have a history of working in law for more than five years are encouraged to apply for this program. This program offers online courses, along with a 12-week in-depth residency on the premises of the Columbia Law School. You will be taught by world-renowned professors, and the teaching will take place in small classes, perfect for a networking environment.
J.S.D (Doctor of the Science of Law)
This program is a great chance for students to get a scholarship, through which intensive independent research is possible. To get admitted to this program, all your previous degrees should be in the field of law, otherwise, enrollment is unlikely.
A few other worth-mentioning law schools in the USA are:

New York University (NYU)
The University of California, Berkeley (UCB)
University of Chicago
University of Toronto
Moreover, here are some of the best public law schools in the US, approved by the American Bar Association:
University of Virginia
University of Michigan
University of Alabama
University of California at Berkeley
Ohio State University
University of Kentucky
University of Iowa
The University of California at Los Angeles
The Difference Between Public and Private Law Schools
One of the most difficult decisions to make after deciding to study law in the US is whether you want to go for the ivy leagues schools or public law schools. The first thing that comes to mind when talking about the United States law degree is the ambitious nature of law students, fighting for a spot in one of the most competitive industries in the country. There are many factors to consider when you are deciding between public and private law schools.
Tuition Costs
The main difference between private and public law schools in the US is the average cost of the entire program. Public schools tend to receive financial support from the government. Although private schools may often get funding from alumni, the cost might still be too high. The average tuition fee for a public school is a maximum of 20,000$ per year, whereas private schools can cost about 40,000$ per year, not to mention the possibility of debt after graduation.
Networking
Ivy League law schools hold a reputation for producing some of the most successful alumni who are currently leaders of prestigious law firms. Whether you like it or not, the job market is always looking for candidates who have graduated from schools with strong connections.