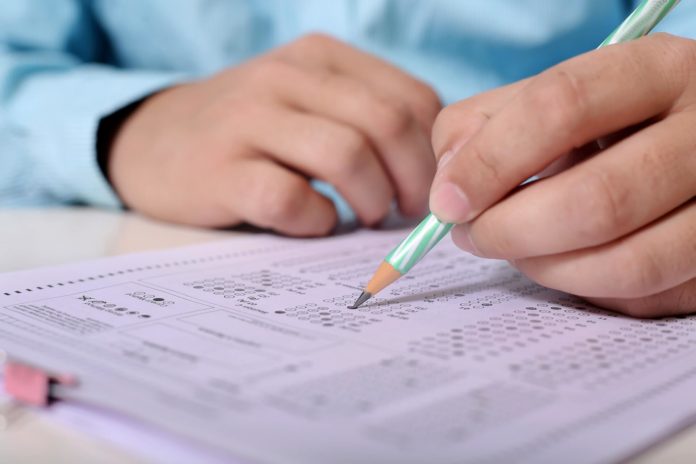 The U.S. is considered to be home to some of the most alluring universities for international students. Considering the majority of the population in the United States speaks English, proof of language proficiency is one of the main admissions requirements for non-English speakers. Two of the most common exams that American universities use to test the English speaking level of applicants are IELTS and TOEFL.
Both of these examinations are designed to measure the students' speaking, reading, listening, and writing skills. Preparing for any of these exams is crucial, considering they are costly, it wouldn't be smart to take them more than once. Most countries worldwide offer tutoring on TOEFL and IELTS, especially for high-school graduates.
Universities That Offer Admissions Without an IELTS Score
Considering the scores of English proficiency tests are crucial for admission to American universities, international students find it difficult to apply without them. However, many universities don't require IELTS or TOEFL scores.
Here is a list of universities that don't require IELTS scores for admissions:
Rice University
At this university, the alternative method for proving language proficiency is the Duolingo language-learning website. They offer many courses in both undergraduate and graduate degrees, where IELTS scores are not mandatory. In addition, students need to attend an interview, where their qualifications and skills are put to test directly by the admissions committee.
California State University
To apply to the California State University and attend one of their 225+ undergraduate, graduate, or postgraduate programs, you don't necessarily need to submit proof of IELTS score. This alternative counts for students who have completed secondary school or a bachelor's degree with English as the target language.
Drexel University
Drexel University admissions offer students the option to decide between two programs designed for foreign students, if and only if they aren't able to take the IELTS test. You can either choose the University Learning Summer Program or the Bridge Program. Another advantage of studying at this university is the possibility of undertaking a full-time job for 18 months.
University of Iowa
To get admitted at the University of Iowa without providing IELTS scores, you must undergo their Conditional Admission procedure for foreign students. Regardless, you may not be fully eligible for this alternative either. Moreover, as the main requirement for conditionally admitted students, successful completion of the Iowa Intensive English Program is essential, to be able to attend the study course work.
University of New Orleans
The University of New Orleans makes an exception to the IELTS requirement to some of the following countries who also do not need to submit proof of either TOEFL or Duolingo.
Anguilla, Antigua and Barbuda, Australia, Bahamas, Barbados, Belize, Bermuda, The British Virgin Islands, Canada, Cayman Islands, Dominica, Gibraltar, Grenada, Guyana, Republic of Ireland, Jamaica, Montserrat, New Zealand, Nigeria, St. Kitts, and Nevis, St. Lucia, St. Vincent and the Grenadines, Trinidad & Tobago, Turks and Caicos Islands, U.K. and U.S.A.
In addition, students who are not part of any of these countries and possess high school and/or college-level learning diplomas in the U.S. may be eligible to apply without providing IELTS scores. Otherwise, international students who are not qualified to enroll in the University of New Orleans without IELTS scores can only apply for a Doctoral degree.
University of Dayton
The University of Dayton is the second-largest university in Ohio and a private Catholic school with a large array of courses in programs such as science, arts, and commerce fields. To take admission into this university without language proficiency tests, an international student must undertake the Intensive English Language Program (IELP). This conditional admission is granted to students who are qualified otherwise, except for the language requirement.
University of Arkansas
In certain cases such as this one, the University of Arkansas makes it possible for students to take cultural and extra credit of English hours during their studies. Due to the limitation of evaluation methods for language proficiency, they believe that students' English skills are best assessed along with other courses in the curriculum. In addition, the University of Arkansas also offers the possibility to take the Intensive English Language Program (IELP) for those students who are at a beginner level of English proficiency.
University of Delaware
It is an easy process to apply at the University of Delaware for conditional admission without IELTS or TOEFL scores. There are 150+ majors that you can choose from except for the nursing program. They offer the option of Academic Transition (AT) at the University of Delaware English Language Institute for international students.
State University of New York
If you can't undergo the test of IELTS in any circumstance, then at the State University of New York, you can apply through the Intensive English Language Programs (IELP) or the Second Language Programs (ESL), as an international student.
Requirements to Study in the USA Without IELTS
Most American Universities require a certain level of English language proficiency from international applicants. The IELTS exam comprises four sections: listening, reading, speaking, and writing, as a method of evaluating how well a student can fit in the American universities' culture.
Students who come from countries where teaching English was not a priority and lack the proper skills in English cannot perform well in language proficiency tests. Assuming that you have applied to pursue a degree in a field that perfectly matches your qualifications, there are methods to get accepted at the university of your dreams without having to undertake the IELTS or TOEFL exam.
Secondly, students who have finished high school or an equivalent level of education entirely in English may use it as evidence of language proficiency. Another exception to this rule is students who have finished their previous education experience in an English-speaking country outside of the U.S.
Some American universities offer a training program in English for foreign students as a compulsory program as a substitute for IELTS. The Intensive English Language Program (IELP) helps students earn essential English skills. In addition, during COVID times, some universities have completely removed the examination requirement. They usually interview the student through Skype. Similar to the IELP program, you can take some other summer programs after arriving in the USA, to learn English and be prepared before enrolling at the chosen university.
Can You Get a Student Visa Without IELTS?
One of the main reasons why examinations such as IELTS and TOEFL are important is the visa requirements for countries outside of the U.S. It's considered difficult to apply for a student visa in the U.S. without possessing basic English language knowledge. Most U.S. Embassies or Consulates expect the applicant to be able to speak and understand basic English, so they can make sure that the university experience will run smoothly for foreign students in America.
Unless you have been previously accepted to a highly-ranked university, the visa application process may sound overwhelming for students who don't speak English. The list of documents needed to apply for a student visa is long but manageable if you gather them in time.
Here is a list of the documents you need to submit for a student visa application:
A Valid Passport
An up-to-date passport size photograph
In-person confirmation of the Online Immigrant Visa Application page (DS-160)
Form I-20
Proof of application fees payment for Student and Exchange Visitor Information System (SEVIS)
Letter of university admission
Proof of financial support
Proof of accommodation
CV
Academic transcripts
Proof of health insurance
It is important to start the visa application as soon as you receive your letter of acceptance, so you have enough time to prepare.