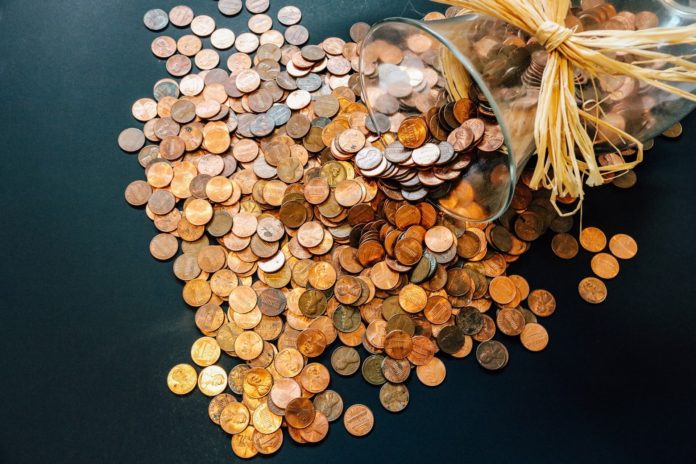 The United States is known for being the ideal study destination for students from all parts of the world. As appealing as it may be to major in some of the most popular universities in the world, the cost of it all can change your mind. Universities in the US, either public or private, can be expensive for international students, especially those coming from third world countries who cannot afford to pay tuition fees along with living expenses.
The good news is that many educational institutions in the US offer scholarships, financial aids, and other financial assistance for students who show excellent academic performance and those who can prove a lack of monetary means. The United States offers two kinds of scholarships: government-funded and non-government scholarships. For international students who are not eligible for either of the scholarships offered, there are other ways to afford the studies. One of the most common funding comes from the chosen university's financial aid.
How Much Does It Cost to Study In US?
It is a known fact that the United States is home to some of the world's best and most prestigious universities. One of the many factors that impact this reputation is the cost of studying as well as living expenses as a student in the United States. It can be especially difficult if you are an international student who needs financial assistance on top of it all.
The tuition fees of higher education in the US depend on many elements such as the type of university, college, programs offered, as well as location. Another important issue is the difference in tuition fees between private and public schools in the US. Considering most private universities are part of the Ivy League schools, it is clear that they cost more than public universities or community colleges.
Cost of Public Universities in US
Students who are determined to study in the US but do not have the financial means to study at a private university, usually turn to public universities. The public education sector in the US has a lower tuition fee because of government funding. However, even public universities tend to divide the cost into two groups: for state residents and out-of-state tuition.
The out-of-state category is normally more expensive in comparison to the fees required from residents. In-state and out-of-state tuition depend on the student's origin and the university's location. Every state's duty in America is to fund the public education institutions in the country.
For those interested in receiving in-state tuition the requirements include residence in the state of choice for at least two years before applying for university admission. Between the years 2020-2021, the average in-state tuition was $9,700, whereas the average cost for out-of-state tuition was $21,200. The tuition fees for both of these categories are determined by one academic year.
The United States include some of the best public universities in the world, which are listed below along with the average tuition cost:
| | | |
| --- | --- | --- |
| University | Out-of-state Tuition | In-state Tuition |
| University of California, Los Angeles | $43,000 | $13,200 |
| University of California, Berkeley | $44,000 | $14,200 |
| University of Michigan, Ann Arbor | $52,300 | $15,900 |
| University of Virginia | $52,900 | $18,900 |
| University of North Carolina, Chapel Hill | $36,200 | $9,000 |
| University of California, Santa Barbara | $44,150 | $14,400 |
| University of Florida | $28,700 | $6,400 |
| Georgia Institute of Technology | $33,800 | $12,700 |
| University of California, Irvine | $43,700 | $13,900 |
| University of California, San Diego | $44,200 | $14,500 |
The advantages of attending public universities are plenty, however worth mentioning is the variety of courses offered. This alternative is best suited for students who have yet to decide about their major, thus using this opportunity to explore their options.
Cost of Private Universities in US
Everyone knows the many benefits and advantages of graduating with a degree in a private institution in the US. Aside from the Ivy League schools that hold a reputation for being the most prestigious and expensive universities in the world, there are many other similar universities located in the US. The high cost of tuition in such institutions is justified by the academic standards offered by lecturers and academics.
Getting into a private school in the US might be easier than believed if you are academically accomplished and able to get financial assistance from different organizations. There are many ways to afford to study at private US universities. Some of these methods are listed below:
Students who show great academic achievement before and after enrolling in the university can be eligible for getting a full or partial scholarship, depending on the level and program they are applying to.
Individual School Scholarships
Some universities have individual scholarship programs that they award to students, given by alumni or individual financial aid. In the years 2019-2020, Harvard University has granted scholarships to undergraduates with an average sum of $59,000.
Other means of financial aid may include student loans, which is not the first choice students make. However, it is considered a smart move if your dream is to attend a reputable university and afford it at the same time.
Tuition Fees in College vs University in US
The higher education institutions in the US are divided into two types: community colleges and universities. International students coming from different parts of the world are often confused by this system of the US institutions, however, we have made it easier for you to understand which one of these options is the most suitable for you and your future career.
Firstly, the main difference that makes colleges and universities stand out from each other is the number of courses they offer along with the flexibility of programs and specializations. College students are often limited to a specific range of programs, with a small number of bachelor's degree programs and a few graduate degrees available. On the other hand, universities in the United States provide students with a large array of courses and programs, depending on their personal preferences. You can study at undergraduate, graduate, or even postgraduate level.
Secondly, the cost of community colleges is far less than the university's cost, especially if it's a private university. The average cost for community colleges is close to $3,500 per year and in some cases, it can be even lower. In comparison, the public university's out-of-state cost can reach the sum of $35,000 per year for international students.
Lastly, the degree program length varies between a community college and a university. Colleges usually require students to attend classes for no longer than two years seeing as it is mostly a general introduction to the major you want to pursue. Universities on the other hand may take four or more years to complete. You might be wondering why it takes so long to study at a university. One of the main reasons is the general knowledge classes that are required in the first two years. In the third and fourth years, students can enroll in classes appropriate to the specific degree program they choose.
Furthermore, students who obtain an associate's degree in a community college are eligible to apply for more advanced courses. They can enroll in a public or private university for a bachelor's or a master's degree in the chosen major.
Cost of Living in US for International Students
Aside from the tuition fees and other university-related expenses that students are supposed to pay, there is the additional matter of accommodation for out-of-state and/or international students. The difference between the city and the suburban area of the United States countries majorly impacts the cost of living.
Sleeping arrangements are only a part of the living expenses that students should cover. The average sum that students pay for living costs ranges between $10,000 to $12,000 per year. This amount of money usually includes accommodation, travel expenses, food, transportation, assigned textbooks, and other personal and entertainment-related expenditures.