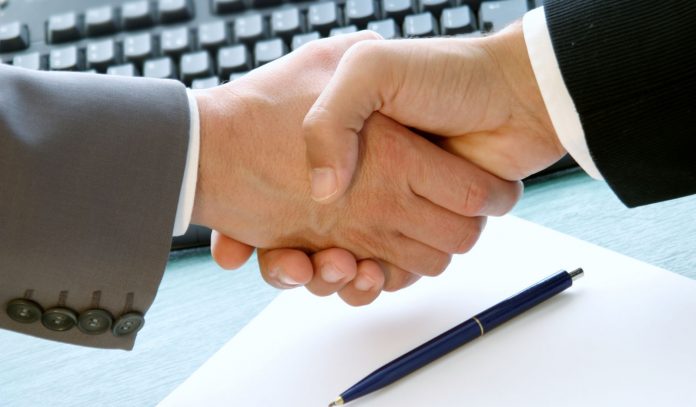 US scholarships for international students are offered by the government or by private ownership organizations. They come in different forms: some are partial, some are full scholarships, some may cover only your tuition fees, some may cover your living expenses or both of them at the same time etc. Some other scholarships can be offered in form of grants to you. The institution or organization that awards it to you may hand the money to you and you can decide to use them on your own or they can directly send to your university and cover your expenses.
There are a huge number of US scholarships that are shared by different organizations or businesses along with government-funded scholarships. On the internet, you'll find different handy resources to gather information around scholarships dedicated to international students in the US. Because the US higher education comes at a higher price tag, that for many is unaffordable, it's highly recommended to look for a scholarship. Provided that there are so many scholarships availanlr, tracking them wouldn't be that easy. Having this guide will help you to easily find them and learn all information you need before seeking one.
Government-funded scholarships
In the US there are two main government-funded scholarship programs for international students. These two scholarship schemes are made to support students at degree level courses and those attending non-degree courses.
Foreign Fulbright Student Program
Humphrey Fellowship Program
Foreign Fulbright Student Program
The Fulbright Program is a scholarship scheme governed and supported by the US government. It is established with the purpose of helping talented and skilled students at all academic levels. Such scholarships are not only awarded to international students in the US, but also to the domestic ones who go abroad to study. Approximately 4,000 foreign students gain a scholarship on this program every year.
Be aware that these scholarships are not available to all foreign students because there is a list of countries whose citizens are not eligible. So, at first, make sure your country is on that list.
Here's a link you can check it: https://foreign.fulbrightonline.org/about/applicants
Just type the name of your country and the engine will let you know.
The Fullbright Foreign student program offers financial support to international students that are seeking a degree at a US university or college. Graduate students, young professionals and artists can get a fund to study in the US for a year or more. The program excludes medicine students, while all the others are allowed to apply for a scholarship.
How to apply?
Application procedures vary from country to country. With this being said it is recommendable for you to personally contact the US embassy in your home country or Fulbright Commission. Deadlines, likewise procedures, the procedure may vary from country to country. When you look for your country's eligibility at this searching engine it will also show other details to continue your application.
Hubert Humphrey Fellowship Program
The Hubert Humphrey Fellowship is another government-funded scholarship program that subsidizes international students studying at non-degree courses in the US. Fortunate ones who will win this scholarship will have their study expenses in the US covered for 10 months.  Every year around 200 fellows gain a Hubert Humphrey scholarship.
Eligibility and application
In order to be eligible to apply for this scholarship you must have an undergraduate degree, five years professional experience at minimum, excellent English proficiency, a record of your service for the community and leadership abilities. There's a diversity of Program fields at which you can gain a Humphrey scholarship like Agriculture, Economic Development, Finance and Banking, Natural Resources, Environmental Policy and Climate Change, Urban and Regional Planning, Law and Human rights etc.
Outside the US this program of scholarships is facilitated by the US embassies and Fulbright Commissions. As long as the procedures may differ depending on your country, you must contact them before initiating the procedure of application.
Non-government funded scholarships
Because the US higher education is so diverse with many universities putting a greater emphasis on international students, many program schemes are raised to attract more of them. Consequently, scholarships for particular groups of international students were developed like those awarded only to African or Asian students or for students on particular subjects. Compared to those offered by the Government, these scholarships are in larger number. Many different institutions, companies and so on share many funds for talented students in the US every year. In addition, universities very often have their individual regulator within their administrations that offers scholarships to international students.
Below are some of the non-government funded scholarships
Aga Khan Foundation – This is a privately funded scholarship program that awards grants to excellent students coming from 17 countries across four continents.
Joint Japan World Bank Graduate Scholarships – Students coming from World Bank member countries can take a financial aid under this scholarship program. With this scholarship, fellows can attend their higher education in 8 US universities, including Harvard University,  John Hopkins University, University of Chicago, Cornell University and Columbia University.
AAUW Women Scholarships – This program awards scholarships to foreign women who are studying full-time or in a research course in the US. The scholarship is worth $18,000 for Master's course, $20,000 for PhD and $30,000 for postdoctoral studies.
Abbey Road Summer Scholarships – These scholarships are designed for art and language students. It worths $1,000 and $500 for fellows attending summer courses.
Civil Society Leadership Awards – These sorts of full-scholarships are available for citizens of particular countries coming to study in the US or another host country in a Master's program.
The Next Gen Scholarship Fund –  Students that have shown brilliant results in their education can apply for a Next Gen Scholarship. It worths $1,000 and it is only granted to students with a minimum 3.0 of GPA and that are enrolled in a university within Washington DC, Virginia and Maryland.
Rotary Peace Fellowships – Study with this scholarship in a master program in one of the Rotary Peace Centers like Duke University or the University of North Carolina at Chapell Hill.
As we already said, universities most of the time have their individual bursaries for international students. Here are just of universities that offer financial support for their international students in the form of scholarships or other grants.
University of Chicago
Columbia University (NY)
Skidmore University (NY)
Williams College (MA)
Trinity College (CT)
Harvard University (MA)
Standford University (CA)
Amherst College (MA)
Wesleyan University (CT)
Yale University (CT)
Emory University (GE)
Illinois State University (ILL)
Iowa State University (IO)
Michigan State University (MCH)
University of Oregon (OR)
University of Minnesota (MN)
University of Wisconsin (WS)