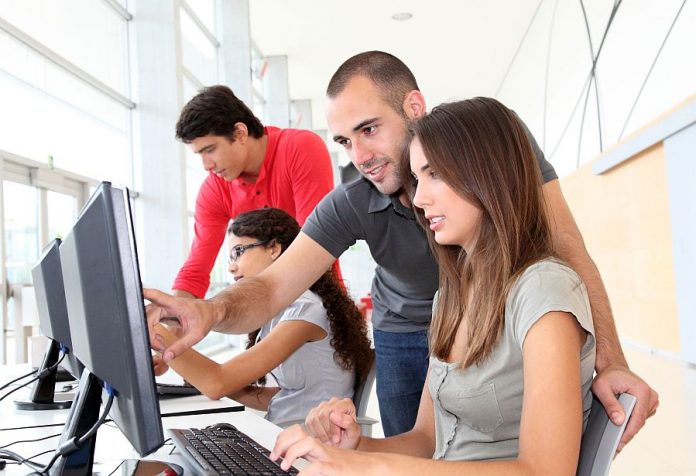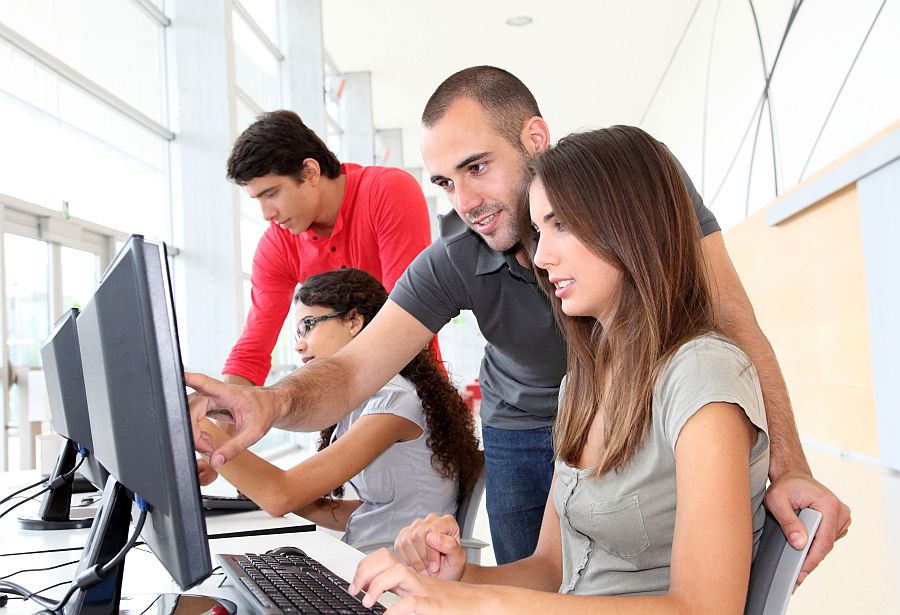 One thing that you may decide to do in order to supplement your education while in the United States is taking a job. There are a lot of opportunities that you can pursue while studying in the United States, but you have to go through certain protocols in order to actually pursue those opportunities.
On this page, we will explore what you have to do in order to work while studying in the United States. It's easier to get on-campus employment as an international student than it is to get employment off campus, but you can still work off campus if it falls in certain guidelines.
Most international students that are studying in the United States hold what is called an F-1 Visa. These visas are for those who are not immigrating to the United States permanently. These students are allowed to work in the United States, but only if they comply with certain conditions, guidelines, and restrictions which have been determined by the United States Citizenship and Immigration Service (USCIS). Many of these terms will be in accordance with what you have listed on your F-1 Visa.
On-Campus
As mentioned above, it is much easier to work on-campus than it is to work off campus. On-campus employment, according to the USCIS, includes the following:
Work performed on the school's premises directly for your school. This includes work affiliated with a grant or assistantship, which are two ways that you can earn funding for your education.
Work performed for on-location commercial firms which provide services for students on campus, such as the school bookstore or cafeteria. This does not include employment with organizations that may be contracted by the university to perform a specific task, such as a construction company that was hired to renovate or build a new building.
Work performed at an off-campus location which is educationally affiliated with the school. The educational affiliation has to be associated with the curriculum that has already been established and/or it has to be related to the field that the student is studying. In any event, the employment must be an integral part of the student's educational program.
On-campus employment is usually limited, and many of these are not related to your studies (unless they fall into the last group). Even if you get a job on campus, you cannot use that job as proof for financial resources for the year, either. You do have to get permission from your International Student Office before you can work on campus as an international student, and you are subject to the following:
You must maintain valid F-1 status while you are employed on campus. If you lose your F-1 status, you will be unable to continue on-campus employment.
You can work up to 20 hours per week while school is in session; if school is not in session, the rules may differ.
You can work full-time on campus during holidays and vacation periods if you intend to register for the next academic semester. If you have completed your studies, refer to the next section for restrictions related to working off-campus.
The employment may not displace (take a job away from) a United States resident. If this is the case, you cannot be considered for employment.
So even though it may appear difficult to get a job on campus while you are studying, it may be worth the effort. The international studies office will help you determine how to get a job and where you should be looking for on-campus employment.
Types of Off-Campus Employment Allowed With an F-1 Visa
There are several types of off-campus employment allowed with an international student's visa. No matter what, an international student cannot work during their first year in the United States. After the first year, the international students' off-campus work options include the following:
Optional practical training (OPT), which can be done before or after your degree is completed, is when you get a job in a field that is related to the degree the student is pursuing.
Curricular Practical Training (CPT), which includes internships and practicum courses that are necessary for graduation.
Severe Economic Hardship – If a student is suffering economically due to not having a job while studying, they can be permitted to work off campus during their studies.
Approved International Organizations. These are organizations that specially offer jobs to international students and follow specific rules within the United States that allow them to do so.
In order to be eligible for any of these, you have to go through certain protocols. The USCIS will help you with the information you need if you wish to work off campus with any of the reasons listed above.
If you have any questions about working while studying in the United States, then check out the United States Citizenship and Immigration Services website; they can help you work out the paperwork and other important issues related to working while studying in the United States. The international student office or advisor from your university can also help you navigate the system if you need some assistance doing so.