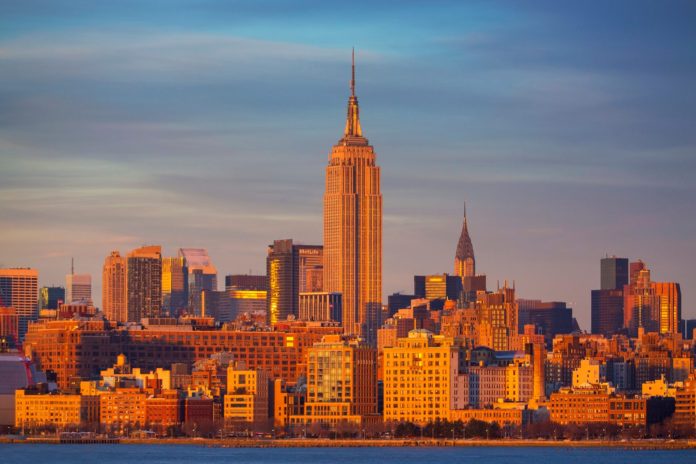 Attending higher education studies will open the doors to a world full of possibilities outside of the classroom. The United States is one of the very few countries internationally that gives students the possibility to choose any area of study and guarantee a wide variety of job opportunities afterward. The United States welcomes students from all over the world across its wide array of undergraduate and postgraduate degrees.
However tempting it may be to study in the United States, the endless programs and degrees available make it more difficult for students to decide on their major. Therefore we took it upon ourselves to help you limit your options.
Here are some of the most popular programs to choose from in United States:
1. Computer Science 
The last few years have demonstrated the continuous development of modern technology and the importance of computer science in our everyday lives. Studying computer science in US universities will be a big step towards participating in influential industries such as business and engineering. Majors of computer science are introduced to several areas including robotics, natural language recognition programs, artificial intelligence, and many technology-related subjects. Professions related to computer science and technology can offer salaries up to $100,000 per year.
Here are some of the most common jobs in the field and the average annual salaries:
Software Development – $110,140
Database Administration – $98,860
Computer Programming – $89,190
Cybersecurity – $112,974
Data Science – $120,036
Data Visualization – $72,402
Game Design – $73,360
Network Security – $100,342
Web Development – $69,148
2. Communications 
Finding a job is an easy task for graduates with a degree in communication and media, considering they have already gained skills in finding and developing new communication methods. Communication majors are known for their great personalities and their abilities to make every socializing event enjoyable.
The degree of communication offers an eventful curriculum for students to attend classes, 90% of which consist of presentations and discussions of many kinds. The requirements for enrolling in a communication major include strong verbal and writing skills, along with the ability to attract an audience. With a major in communication and media studies, you will gain both personal and professional development, by constantly challenging yourself through others.
Graduating with a degree in communication and media will open the doors for numerous career opportunities, such as the following:
Technical Writer – $74,000 per year
Public Relations Specialist – $62,000 per year
Reporter – $49,300 per year
Editor – $51,881 per year
Social Media Specialist – $46,824 per year
Journalism – $53,185 per year
Event Planning – $50,229 per year
Interpretation/Translation – $40,187 per year
Marketing – $73,113 per year
3. Government/Political Science
Studying political science will keep you constantly on your toes, by encouraging you to learn more about the history and culture of the American government throughout the years. The political science majors attend both politics and economics courses divided into different concentrations. These include foreign affairs, political philosophy, American government, and last but not least, public policy.
The job opportunities for majors in political science are spread in many fields of specialization. You can become a lawyer, a politician, or even a journalist. Graduating with a bachelor's degree in political science will guarantee you a job with a minimum salary of $64,000 per year.
Here are a few job prospects available after graduation:
Fundraising Manager – $118,430 (average per year)
Public Relations Specialist – $62,810 (average per year)
Journalist – $49,300 (average per year)
4. Business 
The business major requires students who are willing to work over-hours and are skilled in problem-solving and decision-making. Through the business major, you will be able to think critically and be a part of solving worldwide problems through the entrepreneurial abilities gained at the university and additional training. The most important issues that you will be introduced to when studying business include diversity, politics, and everyday work challenges.
Business administration and management programs are constantly ranked at the top of US graduation yearly. After graduating with a degree in business, you will be able to implement the gained knowledge in many areas of expertise, several of which are listed below. For someone who has just begun their career in business administration, the average starting salary ranges between $41,245 and $70,694 after you have advanced further in the profession.
Business graduates can get a job in any of the following career categories:
Sales Manager – $132,290 per year
Administrative Services Manager – $98,890 per year
Management Analyst – $87,660 per year
Accounting – $59,037 per year
Business Administration – $58,623 per year
Business Intelligence – $84,442 per year
Business Management – $76,962 per year
Economics – $107,410 per year
Entrepreneurship – $61,274 per year
International Business – $69,929 per year
Marketing – $73,113 per year
5. Economics
You can study economics, if you are interested in a future career in business in terms of marketing, money resources, and management. The study of economics introduces you to a modern world of business where you are exposed to different concepts of supply and demand which make for the majority of the program curriculum. Law, public policy and administration, and international studies are also closely related to the economics major.
The field of economics consists of both macroeconomics and microeconomics courses, through which you will be learning about global economics and markets, taxation, financial etiquette, and econometrics. Many international industries are influenced directly by the progress of the economics industry, services of which are needed in healthcare, corporate business as well as education.
Here are some of the most common jobs that you can pursue as an economics major:
Compensation and Benefits Manager – $125,130 (average per year)
Economist – $108,350 (average per year)
Credit Analyst – $74,970 (average per year)
6. English Language and Literature
Another very popular major for international students to pursue in US universities is English Language and Literature. English majors are presented with a world full of opportunities to express themselves and their best attributes. The English program offers students the possibility to choose from many different areas of study including writing at a professional level or teaching which requires additional years of study. If you want to pursue a career in writing, you can become a novelist, technical writer, or scriptwriter, depending on your style of writing and what interests you the most.
This program is not only designed for students who want a career in writing and are passionate about literature. It can also produce alumni who end up getting employed in the industry of law, journalism, publishing, or any other profession that requires the creation and the sharp facilities earned at the English Language and Literature program.
Here are several different jobs you can pursue after graduating with an English degree and the average salary per year:
Technical Writer – $74,650
Writer or Author – $67,120
Editor – $63,400
Journalist – $35,414
English Teacher – $52,427
Freelance Writer – $63,213
Interpreter – $40,187
Social Media Manager – $44,623
Copy Editor – $t50,711
Paralegal – $48,508
Lawyer – $53,969
Copywriter – $61,872
7. Psychology 
Social work, marketing, and human resources are only some of the many jobs you can get employed at after graduating with a Psychology degree. If you desire to study psychology in a clinical setting, you must enroll in a doctoral or master's program in order to be qualified. Some of the most popular universities that offer Psychology degrees in the US include Stanford University, the University of California, Los Angeles, and Washington University in St Louis.
The psychology degree consists of courses related mainly to personality theories, social behaviors, and personality development in terms of humanity as a society. Some of the most common classes taught in Psychology are addiction, cognitive psychology, motivation, and case management.
Here are some average job salaries that you can pursue with a degree in psychology:
Market Research Analyst – $65,810
Sales Representative – $58,770
Probation Officer – $55,690
Child Development – $41,554
Clinical Psychology – $95,665
Counseling – $52,211
Human Resources – $64,342
Marketing – $73,113
Organizational Psychology – $73,781
Social Work – $54,084
Writing – $56,144
8. Nursing
The field of nursing is designed to provide students with a lifetime experience of getting to help people who require healthcare and enjoy the opportunity to make a difference in somebody's life. Nearly 155,000 students graduate from nursing school in US universities, making it one of the most prestigious degrees you can obtain. There is a large variety of specializations you can choose from, such as anesthesia, instructors, practitioners, and midwives.
Molloy College, New York University, and Drexel University are some of the most popular university choices for nursing students to start their careers in. Becoming a nurse means you will be working in close quarters with medical experts and you will be considered an essential medical team member. The numerous fields that you can pursue your nursing career in include geriatrics, neurology, oncology, pediatrics, and obstetrics.
Here are the job prospects available in such fields for nursing graduates:
Nurse Anesthetist – $183,580 per year
Nurse Practitioner – $111,680 per year
Registered Nurse – $75,330 per year