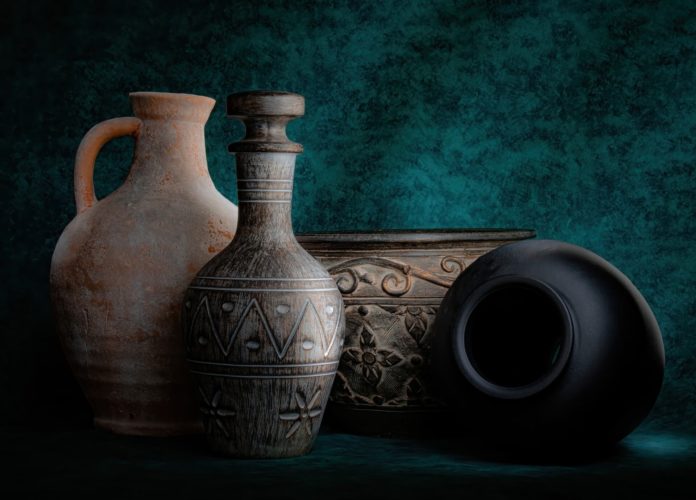 Universities and institutions that offer degrees in Art & Design in the United States are among the best in the global market for the arts, culture, entertainment, and design industry. The field of Arts is a career that students choose wholeheartedly and usually do not have second thoughts. You can enroll in a Bachelor of Fine Arts (BFA) program immediately after you obtain your high school diploma.
The Bachelor of Fine Arts degree is designed for students who wish to pursue a career in visual or performing arts through a professional education, which they can receive only by attending higher-education studies. The title of the Bachelor's degree varies from the country you are completing your studies in. In some universities, it is also known as a Bachelor of Creative Arts (BCA) or a Bachelor of Visual Arts (BVA).
Here are some of the best universities in United States that offer a degree in the field of Arts:
1. Parsons School of Design at The New School
According to QS World Rankings 2021, Parsons is ranked as the number one school in the US and third in the world for the study of design. At Parsons School of Design students are introduced to a world full of creativity and a critical thinking environment. The faculty is focused on producing graduates who are eager to communicate their views about global events.
Parsons is part of a larger university such as The New Schools. This situation benefits new students largely because it allows them to enroll in several courses at once, when they're unsure of their degree choice. The Parsons School of Design is committed to welcoming students from all parts of the world, and they consider diversity as an essential representation of the school.
Here is how to apply at Parsons as an international student:
Evidence of Language Proficiency
Students who wish to enroll in any course at Parsons must meet the English language requirements, by undertaking exams such as TOEFL, IELTS, OR PTE (Pearson Test of English). An exception to this rule is students who come from an English-speaking nation, have finished secondary school in English, have completed two semesters of non-ESL college-level writing courses, or have previously earned a four-year degree from a U.S. university.
Academic Transcripts
To pursue a Bachelor's degree at Parsons you need to have your transcripts assessed by the World Education Services (WES) or a member of the National Association of Credit Evaluation Services (NACES). A detailed translation of courses must be completed for each of the submitted transcripts
Secondly, the Master's degree applicants must submit proof of translations for transcripts that are written in a foreign language. Otherwise, the candidates for Master's degrees must request the support of WES or NACES to evaluate all their transcripts thoroughly.
Visas, Tuition, and Scholarships
International students that require an I-20 or DS-2019 Visa, are instructed to use the online link of the International Student Application Packet, which can be found in the acceptance letters. It is suggested that all international students use this link for a thorough step-by-step application procedure.
The tuition fees are the same for both international and domestic students. However, scholarships are reserved for students who show a great academic record, regardless of nationality.
2. Rhode Island School of Design (RISD)
Rhode Island School of Design offers a Bachelor's degree and a Master's degree in Fine Arts. Fine & Studio Arts is one of the majors at the RISD. Besides the major, students at the undergraduate level are offered the possibility to choose an elective out of 6 concentrations in total. The concentrations at RISD are equivalent to minors in other universities.
Here are the concentrations divided into two groups of three programs each:
| | |
| --- | --- |
| Interdisciplinary Concentrations | Liberal Arts Concentrations |
| Computation, Technology, and Culture (CTC) | History, Philosophy and the Social Sciences (HPSS) |
| Drawing | Literary Arts and Studies (LAS) |
| Nature–Culture–Sustainability Studies (NCSS) | Theory and History of Art and Design (THAD) |
At Rhode Island School of Design, you can also find a wide range of Master's degree options such as Design Engineering ( RISD+Brown), Global Arts and Cultures, Teaching and Learning in Art+Design, Master of Arts in Teaching, Master of Design, and Master of Fine Arts.
3. Massachusetts Institute of Technology (MIT)
The Massachusetts Institute of Technology offers the program of Art, Culture, and Technology (ACT) led by professional artists who hold an international reputation for their artwork. This program combines different aspects of the concept of art, such as history, culture, technology, and design. All the courses offered at ACT are taught through theory, followed closely by putting theory into practice.
To get admitted to the ACT, students must provide documentation of their artwork portfolio, the usual requirement for academic records stands for this program also, along with letters of recommendation and a motivational letter. The undergraduate program at ACT focuses on delivering introductory courses where many forms of both individual and mutual art are treated throughout the courses.
Here are some of the specific subjects you can explore at this program:
Cinema
Video
Photography
Music
Performance
Experimental Media and New Genres
Sculptural and Spatial Experiments
Writing and Publications
Furthermore, ACT is the ideal place for you to showcase your critical thinking skills, in an environment where all ideas and personal opinions are welcome and appreciated. Students are motivated to learn and practice through workshops, engagement in networking events, teamwork, and public presentations.
After graduating with a Bachelor's degree, at ACT you can continue your studies by taking a two-year program of Master of Science in Art, Culture, and Technology degree (SMACT).
4. School of the Art Institute of Chicago (SAIC)
The School of the Art Institute of Chicago is one of the most prestigious institutions in the nation, among the industry of art. Known for its historical background, the location of SAIC is a great advantage, considering Chicago's reputation for being one of the most amazing cities in the US. In addition, the U.S. News and World Report consistently rank this institution as one of the top graduate fine arts programs in the country.
SAIC stands out from the rest of the art institutions in the US, because of the degree options which you cannot find elsewhere. A characteristic that distinguishes this institution, is the degree they offer after finishing the Bachelor's degree which is called the 'Post-Baccalaureate'. The Post-Baccalaureate degree is designed for students who believe they want to further advance in their chosen career and strive for growth. Two types of Post-Baccalaureate certificates are available for those interested: Post-Baccalaureate Certificate in Fashion, Body, and Garment and Post-Baccalaureate Certificate in Studio.
The main admission requirements to enroll at SAIC are the SAT exam scores, along with the GPA of previous education. Because of their moderate acceptance rate, the School of the Art Institute of Chicago offers students a manageable application process, meaning that there is a high chance for your qualifications to exceed their expectations.
Here is a list of several other notable universities in the United States in the field of Arts and Design:
Pratt Institute
Art Center College of Design
California Institute of the Arts
Carnegie Mellon University
Stanford University
California College of the Arts
What Can I Do With An Arts Degree in US?
It is suggested for both undergraduates and graduates that are studying to pursue a career in the field of Art, to start creating a portfolio as early as possible and building it up as the years go by. The experience and the work that you do as a student are highly appreciated in the real-life industry. Employers want to check your work and evaluate it according to their working environment. Through your portfolio, you want to showcase your abilities and the nature of your work, which is the essential indicator of your career choice.
Here is a list of job options that you can pursue with this degree:
Advertising art director
Artist
Visualizing Professional
Art therapist
Commercial art gallery manager
Community arts worker
Conservator
Exhibition designer
Fine artist
Graphic designer
Illustrator
Museum/gallery exhibitions officer
Printmaker
Secondary school teacher