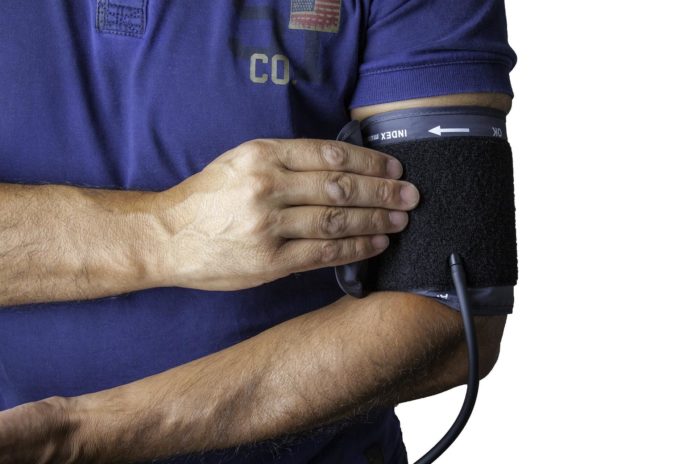 Many international students have always dreamed of continuing their higher-education studies in US universities. When you search for the best universities in the world for any field of study, US universities will always be at the top of the list. Studying nursing in the US means you will be able to work in prestigious institutions and hospitals where patient care is primary.
You will be presented to a large array of nursing courses that introduce you to multiple courses available in any university that you choose to study at. Pursuing a career in nursing is a big step to take in the US considering the long hours and the overwhelming environment. However, the career as a nurse can be quite rewarding financially speaking. It is also fulfilling when it comes to the nature of the job, which includes the opportunity to save lives daily.
Here are the best nursing schools in the United States: :
1. University of Pennsylvania
According to the latest ranking by QS World University Rankings, the University of Pennsylvania is the number one university in the country to study the field of nursing. At Penn School of Nursing, you will be able to graduate with a Bachelor's degree, which usually takes three years to complete. Students are allowed to work with the hospitals in partnership with the University of Pennsylvania and prioritize the practical classes which are compulsory to obtain this degree.
The field of nursing at the University of Pennsylvania is taught in an environment where each student receives individual attention from the university's faculty. This four-year program is designed mostly for high-school graduates who want to pursue a career in nursing. The University of Pennsylvania provides students with courses from the different schools available, regardless of their major.
2. Johns Hopkins University
If you are looking for the best universities in the world to study nursing, you will certainly stumble upon Johns Hopkins School of Nursing. The scholars, academic staff, and faculty take their jobs very seriously and continuously seek to expand their knowledge. Welcoming students from all over the world is an essential factor that impacts the school's great reputation. Their main goal is to encourage cooperation between students, nurses, and even specialists who are working at Johns Hopkins University.
To get admitted to Johns Hopkins School of Nursing, you must express your enthusiasm and show that you possess the right leadership skills that are needed to succeed in this program. The usual requirements such as motivational letters, past work experience, recommendation letters are compulsory for the application process. Moreover, you may be required to attend an interview to further evaluate your applicability with the program and figure out how the program matches your career goals.
3. University of Washington
At the University of Washington School of Nursing, you can graduate with a degree in the nursing field. This program takes two years to complete, after which you will receive the title of a registered nurse. The Learning Lab, which is available for nursing majors at UW School of Nursing, is a great advantage towards your journey as a nurse. You will be allowed to practice in a supervised environment with real-life clinical procedures.
The UW School of Nursing offers a demanding curriculum, meaning that you are required to attend the classes full-time. The aim of the faculty in the nursing program is to deliver valuable coursework based on problem-solving techniques, healthcare, and therapeutics. Classes include lecturers with a license in nursing and experts in the field of research. After graduating with a BSN, you can either get a higher degree in nursing or pursue a career in education or research.
4. University of California, San Francisco
In the past few years, the University of California has been ranked at the top 10 universities in the field of nursing. UCSF Nursing School offers numerous degrees including entry-level learning, graduate, and postgraduate degrees. Students tend to choose the degree which best suits their preferences and plans for building a successful career. In this case, the Direct Entry Master's Program in Nursing (MEPN), is considered the most competitive program.
Students who hold a Bachelor's or Master's degree in any area of study, are eligible to apply for the MEPN. Nevertheless, the eligibility criteria are more demanding than that. The first thing you need to submit proof of is your previous education GPA transcripts. UCSF School of Nursing requires a GPA over 2.0 for admission. You should also take a GRE and score an average of 500-700 to be considered for enrollment.
5. Yale University
According to the U.S. News and World Report, Yale Nursing School belongs in the top ten rankings for the best programs to study in the United States. Yale Nursing School is a great study destination for any level of degree you want to pursue. You can decide according to your qualifications, between the undergraduate, graduate, and doctoral levels available in the nursing programs. A few worth-mentioning programs are the Doctor of Nursing Practice (DNP), Doctor of Philosophy in Nursing (Ph.D.), and Master of Science in Nursing (MSN).
Here is a list of the many courses and programs available at Yale School of Nursing:
Graduate Entry Prespecialty in Nursing (GEPN)
Master's in Nursing
Master's Program Specialties
Doctor of Nursing Practice (DNP)
Doctor of Philosophy (Ph.D.)
Post-Doctoral Study
Post-Master's Certificates
Joint Degrees (Nursing and Divinity, Nursing and Public Health)
6. University of North Carolina, Chapel Hill
The School of Nursing at the University of North Carolina at Chapel Hill holds a great reputation for its nursing program teaching and learning methodologies. They provide a full background in the field of nursing and receive continuous acknowledgment for the endless benefits that students gain at the practical courses offered as part of the curriculum. Students on their undergraduate level are trained under great professionalism and prepared to fully succeed in their careers as nurse practitioners.
The Bachelor of Science in Nursing (B.S.N.) program timetable is quite broad and takes time to complete. There are three options you can choose from as an undergraduate major in nursing. Offered at the junior level or higher, you can undertake the two-year upper-division courses with additional two-year lower-division courses. The second option is a full bachelor's degree that you can complete in a short period of time. Finally, there is the option of the Military Pathway, designed specifically for armed forces veterans and duty service members, i.e. National Guard.
7. Duke University
Duke University School of Nursing focuses on educating the students towards a progressive future for soon-to-be nurses. They offer programs in Master's, Ph.D., and Doctor of Nursing Practice degrees. Students who have already graduated at the undergraduate level at another university can undertake an accelerated Bachelor of Science in Nursing Degree. The majority of students who graduate with a nursing degree from Duke University pass the license exam on the first try, thus maintaining the university's great reputation.
Regarding the application process, the requirements to get admitted change depending on the degree level you are applying for and your qualifications. Students who have a GPA lower than 3.4 are required to undertake the General Record Exam to be eligible for admission. However, if you have a GPA higher than 3.4 and own a master's or doctoral degree, you do not need to submit GRE scores.
8. Columbia University
Studying nursing at Columbia University means you will be graduating with a degree in Bachelor of Science in Nursing. You will be learning and training under professionals in the field of nursing, who are dedicated to producing successful alumni from Columbia School of Nursing.
The programs they offer are at the undergraduate level, for which you must be a first-year student to get admitted. After graduating with a Bachelor's degree you can undergo the National Council Licensure Examination to become a registered nurse. A BSN degree will allow you to choose between a large variety of career opportunities such as Registered Nurse, Intensive Care Nurse, Clinical Case Manager, Healthcare Administrator, Director of Nursing, and several more.
Here is a complete list of the requirements for admission to the Columbia University Nursing School:
Motivational letters
Academic transcripts (high school)
SAT or ACT scores