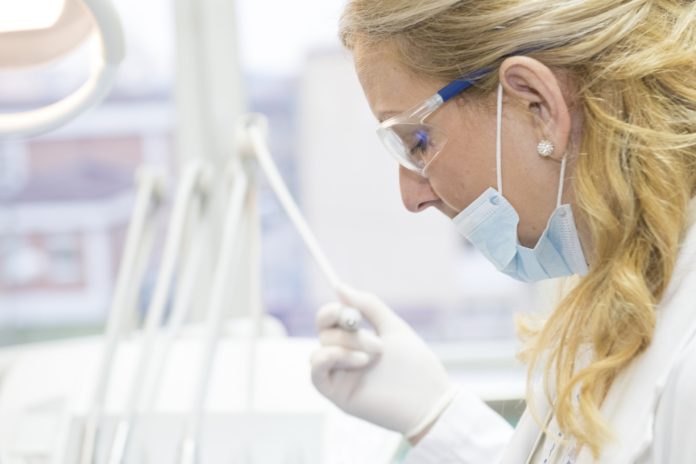 Studying medicine in the US requires a lot of hard work and commitment, and not everyone is eligible to apply for a degree in the medical field. You can only enroll for a postgraduate degree and in order to be qualified, you must have completed a four-year Bachelor's degree beforehand.
The curriculum of your undergraduate degree must consist of classes that match the requirements of the medical school you are applying to, with biology and chemistry as the main subjects. 
The field of medicine in the US is broad and there is a large variety of options you can major in including Health Care Management, Athletic Training, Nursing, to name a few.
Here are the best medical schools in the United States:
1. Harvard University
Harvard Medical School is only available at a postgraduate level, offering a very eventful curriculum. The academic staff at Harvard University is fully dedicated to making the experience at the university the most rewarding and unforgettable for students. Research, cooperation, diversity, and practical learning, make up for the entire experience at Harvard.
As the oldest university in the United States, Harvard University is ranked as the number one university in the world. A majority of Harvard graduates are now regarded as very important public personalities who work in politics, own billion-dollar companies, or have won international prizes for outstanding work done in medicine. Among the many schools that Harvard University consists of, Harvard Medical School stands out as one of the most prestigious.
2. Stanford University
With a teaching history of more than a century, Stanford University is one of the top medical schools for research and has educated millions of today's excellent physicians. U.S. News and World Report ranked Stanford as the 4th university among the best medical schools in the country. Therefore, their expectations for applicants are very high, and their standards are challenging to match.
Stanford Medical School is looking for students who are eager to help advance the medical field from the beginning of their careers. The faculty at Stanford encourages students to put their best personality traits to use, aside from the compulsory work experience that is required to get enrolled in the medical field. Benefiting from the latest facilities that Stanford University offers, medical students will feel right at home, and ready to showcase their most valuable skills.
3. Johns Hopkins University
Johns Hopkins University bases its studies on the combination of two teaching methodologies. One of them is educating students through teamwork and collaboration and secondly, teaching medicine through practice, providing students with the skills needed in a real work setting. The program of medicine at Johns Hopkins is considered a very competitive field, with an approximate number of slightly over 200 candidates getting admitted, out of around 6,000 applicants.
This university appreciates the diversity of students, and they are consistently encouraging people from all over the world, who are passionate about medicine, to apply to the M.D. program. International students always tend to find themselves at Johns Hopkins' numerous student clubs that are designed for socializing and exploring the many available career opportunities.
4. University of California, Los Angeles (UCLA)
UCLA Health is one of the few universities in the country that use the latest technologies to ensure the best training under some of the best medical professionals. A considerably large number of UCLA medical graduates have made it to the list of the best doctors in America.
Here are four essential programs available for enrollment at UCLA Medical School:
MD program (Doctor of Medicine)
The curriculum of the MD program at David Geffen School of Medicine, although currently being reviewed, is designed to help students become professional medical practitioners. The courses offered at this program prepare students for their future patient-focused careers and allow them to practice what they have learned in clinical practice classes.
UCLA-Caltech Medical Scientist Training Program
This program that combines the two graduate degrees MD-PhD offers the opportunity to research the field of medicine at deeper levels and broaden its limits. Engineering, social sciences, and research are the main topics introduced to students of this level. Candidates are encouraged to develop their leadership skills and learn how to implement them in their future roles.
Charles R. Drew/UCLA Medical Education Program
This program is not what you are used to in the medical field. Their focus is on training medical professionals to practice their profession in less fortunate communities. As a Medical Education Program, they get to select around 20 students to enroll and allow them to implement these skills in any country they find suitable.
PRIME-LA
Students of this program also follow the curriculum of the MD degree with a few added special courses. The program focuses on preparing students who want to treat patients with health disadvantages and learn new approaches to the many issues that present themselves in the profession of medicine.
5. Yale University
Yale University Medical School takes a different approach in the medical field curriculum, in comparison to the aforementioned universities. For students to take full advantage of the courses offered at this university, in the first two years of the program they are not evaluated through the traditional methodology. Instead, they prioritize practical application by holding seminars and workshops versus classes based on theoretical knowledge. Exams and attendance are not compulsory, however, the majority of the students tend to use them as a self-learning technique.
Students enrolled at Yale University Medical School graduate with an MD title and have a chance of obtaining a double degree or as they call it 'joint degrees'. Below, we have listed the options of these so-called joint degrees and the alternative combinations:
M.D./M.P.H. (Master of Public Health)
M.D./M.H.S. (Master of Health Science).
M.D./M.B.A. – Management (Yale School of Management)
M.D./M.Div. – Divinity (Yale Divinity School)
M.D./J.D. – Law (Yale Law School)
MD/PhD
Physician Associate Program.
6. University of California, San Francisco (UCSF)
UCSF Medical School is recognized as the oldest medical school in California, and its alumni consist of notable Nobel Laureates along with well-known medical professionals. Scholars of UCSF Medical School come from many nationalities all around the world and together collaborate towards ensuring the best patient treatment in the country and abroad. The ideology they follow is to produce knowledgeable and professional medical workers whose intuitive nature guides them to be devoted to helping the community.
At UCSF students are allowed to choose between three programs which are: the usual program called MD, the MD/Ph.D. as a joint degree option, Medical Scientist Training Program (MSTP), and finally, another option offering a joint degree is the MS/MD UC Berkeley/ UCSF Joint Medical Program (JMP).
7. Columbia University
Columbia University Medical School is consistently ranked at the top ten universities for studying medicine, thus having a low acceptance rate. Located in one of the most vibrant cities in the world such as NYC, at Columbia Medical School you will have the opportunity to work with many world-renowned medical professionals and have a chance to participate in prestigious networking and social events.
Becoming a Columbia-trained physician is an overwhelming but rewarding experience, considering the endless job opportunities that will present themselves as soon as you graduate. Because of Columbia's great reputation and very hard-working faculty members who guide you through your journey, your future as a successful doctor is almost guaranteed.
Here is a list of some of the most popular degrees that Columbia Medical School offers:
Anesthesiology
Dermatology
Emergency Medicine
Internal Medicine
Obstetrics and Gynecology
Ophthalmology
Orthopedic Surgery
Pediatrics
Psychiatry
Radiology-Diagnostic
8. University of Pennsylvania
The University of Pennsylvania, Perelman School of Medicine, has a history of constantly coming up with new innovative technologies and methodologies to further develop the field of medicine in the country. The research programs offered at this university are rated among the top in the country; both because of the eager scholars and fully dedicated faculty members.
Their focus is solely on three key areas that need the full attention of medical professionals: patient care, education, and research.
One of the most prestigious degrees that a student can obtain at Perelman School of Medicine is Graduate Medical Education (GME). Students are introduced to exceptional medical training programs, where they have the opportunity to build up skills in any field of specialization they choose. They offer a large variety of fellowship and residence programs, a few of which are listed below:
Anesthesiology
Dermatology
Emergency Medicine
Family Medicine
Internal Medicine
Neurological Surgery
Neurology
Obstetrics and Gynecology
Surgery
Radiology