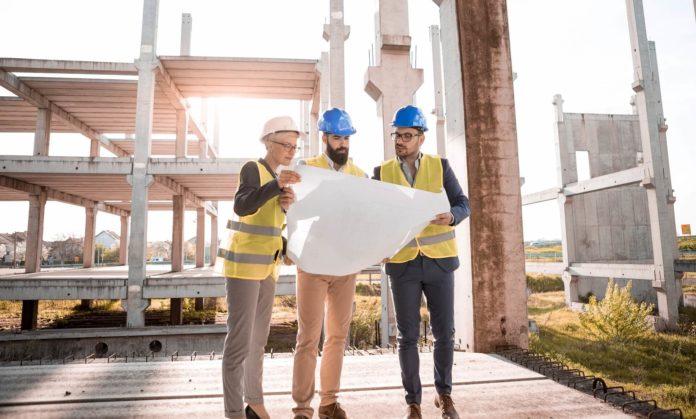 The field of engineering in the United States is an ever-growing industry, which means that students from all parts of the world desire to finish their engineering studies in the most well-known universities here. There are endless job opportunities available in the United States for engineering graduates. The ongoing development of engineering makes it an exciting career, enabling you to constantly be on the move and explore your options.
Engineering students hold a reputation for succeeding after graduation in any relatable career they decide to pursue. This happens due to the incomparable skills they gain throughout their education and training. There are numerous engineering degrees and programs you can choose from. The most popular degrees you can undertake in the United States include mechanical, industrial, civil, chemical as well as the more specific areas such as architectural or environmental engineering.
Most engineering jobs require only a bachelor's degree and they usually offer great work conditions and pay very well.
Here are some of the top engineering universities in United States:
Massachusetts Institute of Technology (MIT)
The people who are currently studying engineering at MIT, along with the graduates, will assure you that this university is the best in the country. According to QS World Rankings, MIT is ranked as the number one university in the country for engineering. Moreover, MIT is ranked #4 in National Universities.
The favorite engineering department for students at MIT is Electrical Engineering and Computer Science (EECS). At MIT, there are no limitations upon the degree that you are majoring in. Their methodology is to encourage students to engage in as many school activities and seminars as they possibly can. The MIT School of Engineering consists of eight academic departments and two institutes. Furthermore, they own a large number of laboratories, locations to implement the extracurricular programs, centers, and so on.
Stanford University
Stanford University's application procedure can be very intimidating considering it is a highly competitive school. Students from all parts of the world dream of studying at an Ivy League school such as Stanford University. This university expects maximum grades from applicants in any academic record that they submit. Meeting their GPA requirements is one of the main steps you must fulfill to get a chance at admission.
SAT or ACT scores are compulsory in Stanford's application requirements. In addition, the average SAT score you need to get admitted at Stanford is at least 1505 out of the maximum 1600 SAT scale. Consequently, these statistics make Stanford extremely competitive concerning SAT scores. Although the admissions office at Stanford University claims they do not have a minimum requirement for ACT scores, you must score above 32 for you to even get considered as a candidate.
There are 10 departments of engineering majors available at Stanford University:
Aeronautics and Astronautics (AA)
Bioengineering (BioE)
Chemical Engineering (CHE)
Civil Engineering (CE)
Computer Science (CS)
Electrical Engineering (EE)
Environmental Systems Engineering (ENVSE)
Management Science and Engineering (MS&E)
Materials Science and Engineering (MSE)
Mechanical Engineering (ME)
The University of California, Berkeley (UCB)
Many factors have impacted the success of The University of California, Berkeley to be ranked among the top 3rd universities for engineering in the world. The mission of this university is to ensure that all students who get to graduate with an undergraduate or graduate degree from this university, have the skills and the power to impact the new modern world of technology.
For those applying at the undergraduate level, it is required to choose the program you are applying to before sending out your application. Below you can find the list of the programs for undergraduate students.
Bioengineering
Civil Engineering
Electrical Engineering & Computer Sciences
Energy Engineering
Engineering Mathematics & Statistics
Engineering Physics
Engineering Undeclared (freshman applicants only)
Environmental Engineering Science
Industrial Engineering & Operations Research
Materials Science & Engineering
Mechanical Engineering
Nuclear Engineering
At Berkeley, they are looking for applicants who can demonstrate their teamwork spirit, have great communication skills, can take initiative, leadership abilities as well as experience in the area, and most importantly, engineering students must showcase great mathematics and science skills.
Harvard University
There are four areas of engineering available at Harvard University: Bioengineering, Electrical Engineering, Environmental Science & Engineering, and Mechanical Engineering. According to Times Higher Education World University Rankings, Harvard University is ranked among the top 10 institutions for engineering and technology. There are several factors that they based their rankings on such as research, teaching, industry income, and finally the accomplishments of the students, staff, or partnerships.
Harvard University offers two undergraduate degrees in the field of Engineering: a Bachelor of Science (BS) and a Bachelor of Arts (BA). Both of these courses are considered flexible and students can combine both of them or move from one to another if they prefer.
Georgia Institute of Technology
At Georgia Technology College you have a wide variety of engineering programs to choose from. There are 20 areas of specialization when undertaking the degree of engineering, and they range from medical physics to aerospace engineering. Additionally, among the many worth mentionable degrees in the Georgia Institute of Technology, the two most popular degrees are industrial engineering and biomedical engineering. Both ranked highest because of the highly- competitive candidates and the large array of courses included in the curriculum.
The advantage of the Master's degree in Georgia Institute of Technology is the opportunity they offer for students to combine this school's programs with other universities in the world, thus incorporating the so-called dual programs. The partnerships that this university has business with are a great motivation for students who study Electrical and Computer Engineering since they can transfer to a school abroad such as France's Institut d'Electronique de Microélectronique et de Nanotechnologies and many more countries that accept collaboration.
Carnegie Mellon University
The hands-on teaching methodology at Carnegie Mellon University helps students understand the benefits of learning through practice and a real-life work environment. Continuously ranked among the top 10 universities in the country for engineering, they are known for their highly-accomplished faculty members, who are also world-renowned experts of engineering.
Graduates of Carnegie Mellon University, College of Engineering are currently opening their private start-ups, getting employed at big notable companies, and are consistently contributing to resolving global challenges. From more than 6,000 applicants at the School of Engineering, a not significant figure of approximately 2,000 of them get admitted yearly; and only 440 of those admitted are enrolled in the program.
Students can choose between 10 interdisciplinary majors and most of them offer Master's and P.h.D. programs as well. Most departments allow you to decide whether you desire to continue your studies as a course-based degree or pursue research-based Master's degrees.
The University of California, Los Angeles (UCLA)
The University of California, Los Angeles is ranked as the 9th best university in the world for engineering. Their focus on the courses they offer is delivered through intensive research classes and they are eager to motivate students towards showcasing high education performance throughout their studies. UCLA holds a reputation for attracting some of the most accomplished students from all parts of the world and foreign students dream to study in an advanced university such as this one.
The admission requirements at UCLA are demanding, considering the highly competitive application procedure. Students who are applying for the junior level as an engineering major must have at least 60 transferable semester units as well as two transferable English courses. Needless to say, a great academic record is required to get admitted to an engineering major.